Our Secret Sauce for Watches Virtual Try-On
Introducing Our New AR Solution for Watches – Bringing Timeless Precision to Your Customers Fingertips
Our Secret Sauce for Watches Virtual Try-On
How we at Inova approach the Virtual Tryon Technology for watches, from showcasing the watch movement to proportions.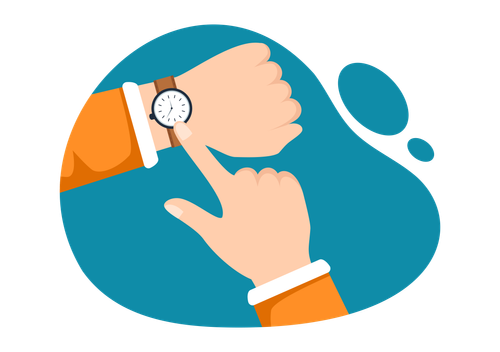 When we entered the jewelry industry, we recognized the immense size of the market we were facing. We needed solutions that could cater to a global community of buyers and their diverse preferences while simultaneously adapting to the unique segments within the jewelry industry. Our experiencein AI has taught us that when it comes to jewelry, AR technology must be just as precise as the jewelry pieces themselves. There is perhaps no better example of this than watches. Real watches, crafted from precious metals and intricate mechanics, are some of the most timeless accessories we wear.We are pleased to announce our latest AR solution for watches, which has already received positive feedback from our clients and millions of shoppers worldwide.
Our primary concern in developing this solution was ensuring its accuracy, both in terms of the watch's fit and behavior. The AR model's belt size and the proportions of the belt and dial (bezel) had to be scalable to any wrist size while remaining properly adjusted, even as users moved the watch up and down their wrists. Thanks to our advanced technology and precision, we were able to achieve this feat and virtually place your watches onto your customers' wrists.
Thanks to our AR solution, your customers can simply take a photo of their wrist, and our technology will take care of the rest. The watch will automatically appear and remain accurately adjusted, allowing customers to try it on at different heights on their wrist. If they prefer not to use a photo oftheir own wrist, we have provided a hand model on which they can adjust the watch in the same way and match the model's skin tone to their own. Wehave also designed the dial to behave and move in a way that mimics the actual watch for the most realistic experience possible, including the style of the hands movement and a dynamic display of the time according to the customer's location.
In designing this solution, we also kept our clients in mind, ensuring that its integration is quick and easy. You won't need to exhaust your tech department or send us a load of materials. Instead, we make our AR objects true and exact to your real-life pieces by using existing materials on your site. With our AR solutions, your customers can experience the timelessness and precision of your watches without it costing you time and precision on your part.
Delve deeper into our AR technology